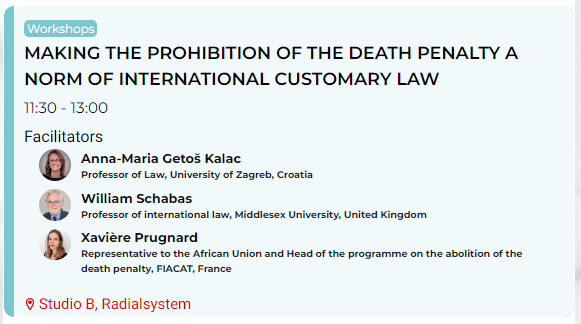 The World Congresses against the Death Penalty, launched by ECPM in 2001, are a highlight in the calendar of the global abolitionist campaign. Held every three years in a different strategic city, the 8th edition took place in Berlin, from 15 to 18 November 2022. To find out more about the congress, visit: https://www.coe.int/en/web/abolition-death-penalty/-/the-8th-world-congress-against-the-death-penalty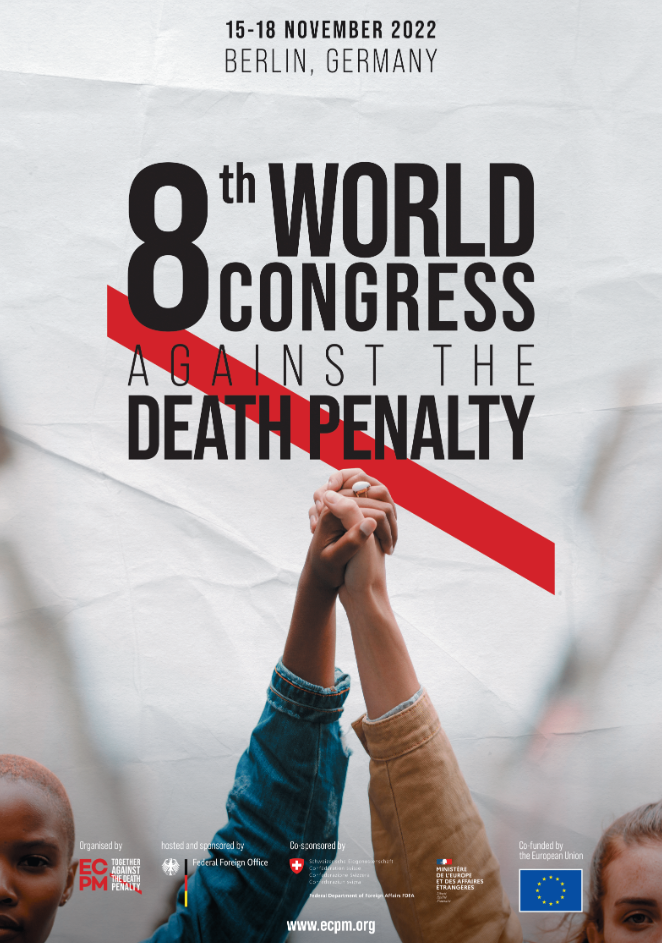 Head of Balkan Criminology Prof. Dr. Anna-Maria Getoš Kalac participated in this magnificent event as invited speaker. Moderating the workshop on MAKING THE PROHIBITION OF THE DEATH PENALTY A NORM OF INTERNATIONAL CUSTOMARY LAW, together with Prof. Dr. William Schabas and Ms Xavière Prugnard, she aimed at strengthening our awareness and understanding of international customary norms related to the abolition of the death penalty. In particular, the workshop interactively explored the means to enshrine abolition in international law through customary international law and the jus cogens prohibition of torture – two avenues of argumentation that are somewhat related, but nevertheless grounded in two different lines of thought.
First Professor Jon Yorke (Professor of Human Rights and Director of the Centre for Human Rights at Birmingham City School of Law) presented the "Manifesto" (see below) making the case for abolition of the death penalty as a peremptory norm of general international law (jus cogens).
This was the topic of the Conference on "ius cogens and the death penalty" (May 2022 Madrid). Sofia Moro This was followed by a brief intervention from Professor Getoš Kalac about the challenges and solutions in bridging the gap between academia and civil society activism in the realm of capital punishment advocacy. Next Professor William Schabas talked about customary law and, among other things, discussing how to further the development of customary law in order to encompass full abolition. Finally, Ms Xavière Prugnard elaborated on how the prohibition on torture can be used by civil society in abolitionist advocacy.