The Fourth International Self-Report Delinquency Study
The fourth wave of data collection for ISRD was planned for 2020-2022, with around 50 countries worldwide planning to participate. Because of the difficulties brought upon by the COVID-19 pandemic, the ISRD4 will take place in 2021-2022.
The self-report school questionnaire is to be administered online, to a representative sample of 13 to 17 year students within the classroom setting. For ISRD4, the focus has moved to 13 to 17 year old students (8th, 9th, 10th, and 11th grade), in part because offending and victimization rates are higher for those age groups, and in part because of the interest in comparing student samples with samples of young people recruited via the internet. As in previous sweeps, the target sample size for each national team will be 1,800 school students. Given the increasing difficulty of accessing schools for survey research, the development of sampling via the internet, and the fact that not all young people are in school (particularly as age increases), each national team will also gather a supplemental national sample of 16 and 17 year-olds recruited via the internet, using an abbreviated form of the standard ISRD4 questionnaire.
The Croatian Research Team
After a successful participation in the third wave of ISRD study, Croatia is once more taking part in the ISRD international study. This time, the research is planned to be conducted in Zagreb and Osijek in 2021/2022, and the Croatian research team is being led by the principal investigator Assoc. Prof. Dr. Goran Livazović.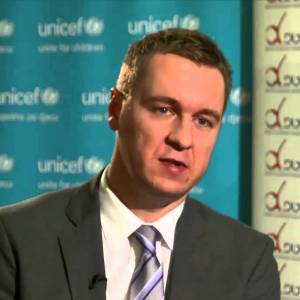 Assoc. Prof. Dr. Goran Livazović is an Associate Professor at the Department for Pedagogy, the Faculty of Humanities and Social Sciences at the University of Josip Juraj Strossmayer in Osijek, Croatia, where he is a lecturer in Social Pedagogy, Leisure Pedagogy, Media Pedagogy, Institutional Pedagogy, Pedagogy of Adolescence, Methodology of Research and Statistical Methods in Education. During his career, he was awarded the Best graduate student by The Lions Club Association in 2003, he graduated as the most successful student and first in class at the Teacher Training Faculty in Osijek (2004), and was awarded the "Best presentation Award" at the SGEM International Conference in Bulgaria (2014). He published more than 30 scientific papers in renowned international and national publications, an author of 6 expert manuals and 1 scientific book. He was the Vice-Dean for Teaching at the Faculty of Humanities and Social Sciences at the University of J. J. Strossmayer in Osijek (2014-2017), the Head of the Department for Pedagogy in two terms (2012-2014; 2020-), and the Secretary and Board member of the Croatian Pedagogical Society (2013-2018) as well as a member of an international Re-accreditation board for the Croatian Agency for Science and Higher Education in 2014 and 2020.
Assoc. Prof. Dr. Anna-Maria Getoš Kalac obtained her doctoral degree (dr. jur.) at the Albert Ludwig University of Freiburg – Faculty of Law in 2010. She joined the PFZ as lecturer in 2006 and was appointed Assistant Professor in 2011. She was appointed head of the MPPG in November 2012. She conducted a variety of national and international research projects and spent several terms as scientific researcher at the MPI. Her list of publications includes authored, co-authored, edited and co-edited books, articles and conference papers in Croatian, English, German, Italian and Spanish. She received several national and international awards and fellowships and is a member of the Croatian Academy for Legal Sciences, the Croatian Society for Criminal Law Sciences and Practice, the Croatian Society of Criminalists and the European Society of Criminology (member of the board since 2014).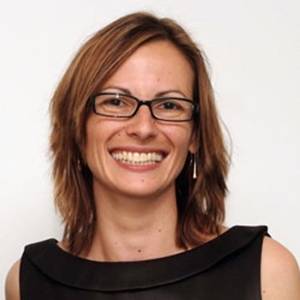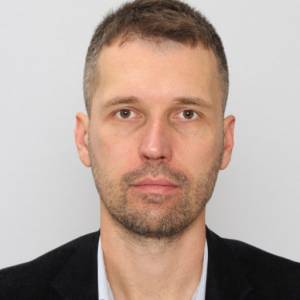 Assoc. Prof. Dr. Igor Vuletić has been working at the Department of Criminal Sciences, Faculty of Law Osijek since 2006, and is currently an Associate Professor of substantive criminal law. He attended an international specialization course "Human Trafficking for Commercial Sexual Exploitation" at the International Institute of Higher Studies in Criminal Sciences (Siracusa, Italy). He was also guest researcher at the Institute of Criminology in Cambridge, UK (Mar 2013), Faculty of Law at Complutense University in Madrid (2015) and at the Beazley Institute of Health Law, Loyola University Chicago, USA (Aug 2019). He's been a vice-dean of Research Centre for European Criminal Law at the Shanghai Academy of Social Sciences, China since 2016 and a visiting professor at Anhui Normal University in Wuhu, China since 2019. Further, he is a member of an expert group appointed by the United Nations Office on Drugs and Crime for drafting a handbook for prevention of violence against women and children since 2018. The main field of scientific interest is focused on substantive criminal law issues, especially on sexual offences and sexual violence against women and children, medical criminal law, and recently on the impact of autonomous intelligence on criminal law.
Dr. Reana Bezić earned her PhD at the University of Freiburg's Faculty of Law in coop. with the Max Planck Institute for Foreign and International Criminal Law in Freiburg (MPICC), Germany. She was a visiting doctoral researcher and fellowship holder of the Max Planck Society at the MPICC in 2015, 2016 and 2018. In 2015 she has been granted with Basileus V, Erasmus Mundus Action 2 project, funded by European Commission. She currently holds Assistant position at University of Zagreb, Faculty of Law, Chair of Criminal Law, where she is teaching criminology, victimology, comparative criminology and basics of criminal law. After graduating from the Faculty of Law, University of Zagreb, she worked as a research assistant at the Max Planck partner group for Balkan Criminology (MPPG) at the University of Zagreb, Faculty of Law in cooperation with the MPICC. She has published several scientific and professional papers and participated actively in a number of national and international scientific conferences.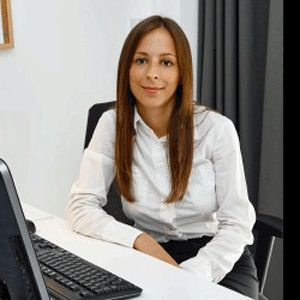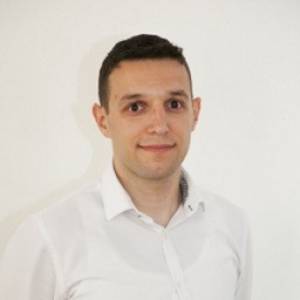 Karlo Bojčić is a research assistant at Department of Pedagogy on Faculty of Humanities and Social Sciences in Osijek. After graduating I Gymnasium Osijek, he studied at the Faculty of Humanities and Social Sciences in Osijek, where he graduated in 2016 and earned Master of Arts in Pedagogy and History. From 2018 he is a PhD Candidate on Postgraduate university study program in Pedagogy at the University of Osijek, on Faculty of Humanities and Social Sciences in Osijek, where he is also a teaching assistant. In March 2019 he started working as a Project Assistant on Violence Research Lab project. In 2019, Karlo participated in Seventh International Mediterranean Social Sciences Congress (MECAS VII) with oral presentation on prevention of physical violence in early childhood and adolescence. His main areas of interests include etiology and phenomenology of violence in early childhood and adolescence, media violence, school violence, adolescent risk behaviors.
Dalia Pribisalić is a project assistant on Violence Research Lab project. In 2013 she enrolled in Faculty of Humanities and Social Sciences in Osijek, choosing Psychology as her major. During her studies she participated with a presentation of her research on The Tendency of Risk Taking in Self-confident Individuals at the 4th annual conference Empirical Studies in Psychology in Belgrade. Furthermore, in 2018 she was a member of organizational committee for the 7th Empowering Potential for Preventive Activities in the Community at the Faculty of Humanities and Social Sciences in Osijek. In May of 2019 she obtained her Master of Psychology degree at Faculty of Humanities and Social Sciences in Osijek. In October of 2019 she started to work as an assistant to professor at the same Faculty, teaching Ethics in Psychology and Prevention of Violence in Relationships and in December she became a member of Violence Research Lab.