Prof. Dr. Dr. h.c. mult. Hans-Jörg Al­brecht stud­ied at the Uni­versity of Tübin­gen and later at the Uni­versity of Freiburg, where he was awar­ded his doc­tor­ate in 1979. In 1991, he com­pleted his post-doc­tor­al lec­tur­ing qual­i­fic­a­tion with a Ha­bil­it­a­tion on crim­in­al law, ju­ven­ile crim­in­al law, crim­in­o­logy, and pris­on law. Currently, he is a dir­ect­or at the Max Planck In­sti­tute for For­eign and In­ter­na­tion­al Crim­in­al Law in Freiburg/Ger­many, as well as an hon­or­ary pro­fess­or and fac­ulty mem­ber at the law fac­ulty of the Uni­versity of Freiburg. He is a guest pro­fess­or at the Cen­ter for Crim­in­al Law and Crim­in­al Justice at the China Uni­versity of Polit­ic­al Sci­ence and Law and at the law fac­ulties of Hain­an Uni­versity, Ren­min Uni­versity, Wuhan Uni­versity, Beijing Nor­mal Uni­versity, and Dali­an Ocean Uni­versity. Furthermore, he  is the deputy spokes­per­son of the In­ter­na­tion­al Max Planck Re­search School on Re­tali­ation, Me­di­ation and Pun­ish­ment. He has au­thored, co-au­thored, and ed­ited nu­mer­ous works, in­clud­ing volumes on sen­ten­cing, day-fines, re­cidiv­ism, child ab­use and neg­lect, drug policies, and vic­tim­iz­a­tion.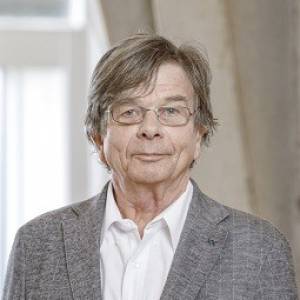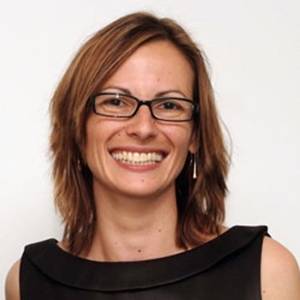 Assoc. Prof. Dr. Anna-Maria Getoš Kalac obtained her doctoral degree (Dr. jur.) at the Albert Ludwig University of Freiburg – Faculty of Law in 2010. She joined the PFZ as lecturer in 2006 and was appointed Assistant Professor in 2011. She was appointed head of the MPPG in November 2012. She conducted a variety of national and international research projects and spent several terms as scientific researcher at the MPI. Her list of publications includes authored, co-authored, edited and co-edited books, articles and conference papers in Croatian, English, German, Italian and Spanish. She received several national and international awards and fellowships and is a member of the Croatian Academy for Legal Sciences, the Croatian Society for Criminal Law Sciences and Practice, the Croatian Society of Criminalists and the European Society of Criminology(member of the board since 2014).
Ambassador Ugljesa (Ugi) Zvekić, is a former Ambassador of the Republic of Serbia to the United Nations Office in Geneva (2009-2013); the former President of the General Assemblies of the World Intellectual Property Organization (WIPO) as well as the Chair of the United Nations Economic Commission for Europe (UNECE). Until 1999 he was a Deputy Director of the United Nations Interregional Crime and Justice Research Institute (UNICRI) based in Italy. From 1999 to 2004 he headed the anti-crime programme of the United Nations regional office for Southern Africa, based in Pretoria, South Africa. Until his retirement from the United Nations in September 2009, he was in charge of the Strategic Planning, Monitoring and Evaluation at the United Nations Office on Drugs and Crime in Vienna, Austria. He has published extensively on crime and development, and reform of the criminal justice system from the perspective of human rights and international standards. He has taught in many academic institutions worldwide.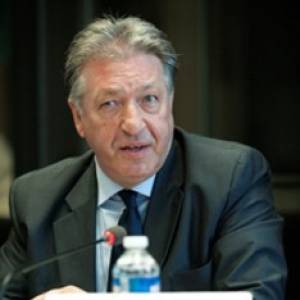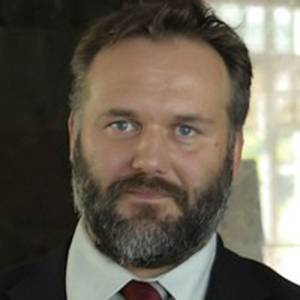 Prof. Dr. Gorazd Meško has worked at the Faculty of Criminal Justice and Security since 1992. He teaches criminology, victimology, penology, criminology and crime control policy, and comparative criminology. He has conducted numerous national and international research projects, and organised national and international criminological conferences. He has authored articles published in renowned international journals and is the managing editor of Journal of Criminal Investigation and Criminology. He has edited a variety of books, including: Understanding and Managing Threats to the Environment in Central and Eastern Europe (Springer, 2011), Handbook on Policing in Central and Eastern Europe (Springer, 2013), and Trust and Legitimacy in Criminal Justice – European Perspectives (Springer, 2015). He also served as a guest editor of special issues of international criminology journals, such as Policing – An International Journal of Police Strategies and Management (2009), The Prison Journal (2011) and Crime, Law, and Social Change (2013). His current research interests include policing, local safety/security, factors of crime/criminal behaviour, crime against the environment and legitimacy of criminal justice.
Assoc. Prof. Dr. Andra-Roxana Trandafir is an Associate Professor at the University of Bucharest – Faculty of Law, where she's teaching criminology, criminal law and criminal liability of legal persons.  She is the Vice Dean of the Faculty of Law, University of Bucharest and the Secretary General of the Association "Henri Capitant" of the Friends of the French Legal Culture – the Romanian Group.  She has published several books and more than 60 articles in Romania and abroad. In 2019, she became a member of the Board of the European Society of Criminology and Local Organizer of Eurocrim 2020 Conference. She is also the editor-in-chief of the MPPG's Newsletter "Balkan Criminology News" and co-director of the Working Group on Balkan Criminology of the European Society of Criminology.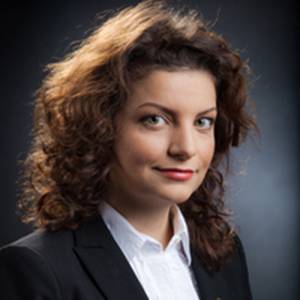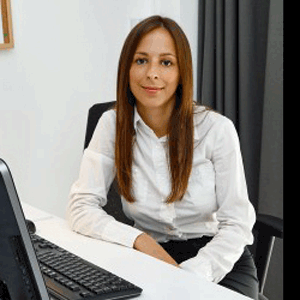 Dr. Reana Bezić earned her PhD at the University of Freiburg's Faculty of Law in coop. with the Max Planck Institute for Foreign and International Criminal Law in Freiburg (MPICC), Germany. She was a visiting doctoral researcher and fellowship holder of the Max Planck Society at the MPICC in 2015, 2016 and 2018.  In 2015 she has been granted with Basileus V, Erasmus Mundus Action 2 project, funded by European Commission. She currently holds Assistant position at University of Zagreb, Faculty of Law, Chair of Criminal Law, where she is teaching criminology, victimology, comparative criminology and basics of criminal law. After graduating from the Faculty of Law, University of Zagreb, she worked as a research assistant at the Max Planck partner group for Balkan Criminology (MPPG) at the University of Zagreb, Faculty of Law in cooperation with the MPICC. She has published several scientific and professional papers and participated actively in a number of national and international scientific conferences.
Prof. Dr. Marcelo F. Aebi is a full professor of criminology and vice-director of the School of Criminal Sciences at the University of Lausanne, Switzerland. He is author or co-author of more than one hundred scientific publications. After his studies at the Universities of Buenos Aires (Argentina) and Lausanne, he was professor of criminology at the University of Seville (Spain). He is also a consultant expert of the Council of Europe, a member of the European Sourcebook Group, the Executive Secretary of the European Society of Criminology, and part-time visiting professor at the Autonomous University of Barcelona.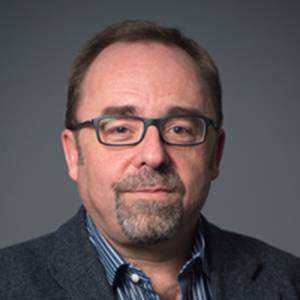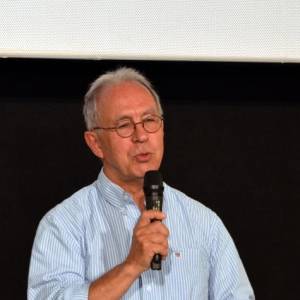 Prof. Dr. Ernesto Savona is a professor of Criminology at the Università Cattolica del Sacro Cuore in Milan and Director of Transcrime. From 2003, he is Editor-in-Chief of the European Journal on Criminal Policy and Research and Springer Brief series in International and Comparative Criminology. He was President of the European Society of Criminology (2003/04). He was the chair of the Global Agenda Council on Organised Crime of the World Economic Forum (2010/11). He is author of many books and articles on organised and economic crime with attention to crime policies and their impact. He has been speaker at many international conferences.